We have witnessed a lot of big EuroMillions winners from Portugal lately, let's say over the course of the last two years. It notably started when the maximum EuroMillions jackpot, €190 million in size, was won in October 2014 after it rolled over six times following a Super Draw. It ended up in the hands of a Portuguese winner, and the same thing happened in the next Super Draw (the first one of 2015), which didn't roll over even once, but was still €100 million large. To top things off, another Portuguese player won a €163.5 million jackpot after it rolled over four times following a… Super Draw! Three of the last four EuroMillions Super Draw jackpots ended up in Portugal, which boosted Portugal's ranking in the division of the Super Draw jackpot prizes enormously. The recent €73 million EuroMillions jackpot also found its way to a Portuguese bank account, which is proof that the Portuguese 'spell' is not entirely Super Draw related.
Euro Crisis hit Portugal Hard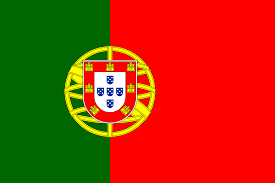 Portugal is one of those Southern European countries that have been struggling with the effects of the implementation of the Euro. Unemployment rose to record heights, much like it did in Spain and Greece. However, as opposed to what happened in Greece, Portugal managed to keep its head above the water. Barely, but still. A gigantic ego boost came in the shape of a couple of Portuguese winners in the biggest lottery in Europe. You're not going to go down in flames when you can say about yourself that you're a nation of EuroMillions Super Draw winners! In dark economic times, at least the Portuguese can flaunt with the superb football qualities of Christiano Ronaldo and add to that the fact that they are experts in winning the biggest lottery jackpots in Europe! In that sense, the fact that Portugal is a EuroMillions country and Greece is not may have actually had an effect on the outcome of the crisis in both countries. Not in a way that the jackpot money was used to fix financial problems (except for personal ones, maybe), but more as a tool to strengthen the belief that there is a way up and not all is doom & gloom. If only the Greek had been able to play EuroMillions…
EuroMillions Country or Not – You Can Play!
That's right – you don't have to live in one of the participating EuroMillions countries to be able to play along in this lottery, which happens to be the biggest and most popular lottery in Europe. Really? – Yes, REALLY! Anyone can play EuroMillions online, from any location in the world. The only thing you have to do, is buy a ticket – and that is exactly what everyone other player needs to do as well – no advantages for players from the organising European countries there! Better yet: you can arrange everything from the comfort of your home, you don't even have to get up! This is a call to action, but you stay seated – how is that for comfort? The upcoming EuroMillions draw is later this evening, so you have about an hour left to buy your EuroMillions tickets! DO IT NOW, AND DO IT FAST! Good luck to you – we hope the €30 MILLION jackpot finds it way to you!