Some people have all the luck and win even when they aren't meaning to! On 24 November, a lorry driver in the UK became a double lottery winner accidentally — proving that we all need to just go with the flow and sometimes things work out for the best.
The EuroMillions lottery winner's happy accident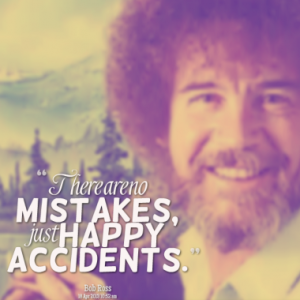 Stuart Powell, a 50-year-old lorry driver from Staffordshire, was not happy. He had gone to the shop and asked for a lucky dip for the 20 November EuroMillions draw, but the worker was sleep-deprived and pressed the button for the Tuesday 24 November draw instead. Stuart only noticed the mistake while the Friday numbers were being drawn and he 'cursed' the shop worker all weekend, but he kept the ticket and on Tuesday night, all was well with Stuart and the shop worker once again. The accidental ticket matched the 24 November UK Millionaire Maker raffle code and Stuart took home £1 million! Not only should the shop worker be forgiven, but hugged and praised!
Twice a winner, twice the celebration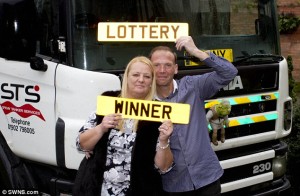 Most of us dream about hitting it big once, but this is Stuart's second time in the lottery limelight. Four years ago, he won £55,000 with another lucky EuroMillions ticket that matched five winning numbers. Despite winning twice and becoming a lottery millionaire, Stuart refuses to quit his job and even asked his boss for additional shifts. His one big purchase so far: a £38 nail gun. He also plans to keep on playing lotto: "We've played the lottery every week since it started. We just need to win the big one now."
Do you want to try your luck like Stuart Powell? You don't have to rely on shop workers or convenience stores… you don't even have to be British! Buy your EuroMillions tickets online and become a EuroMillions lottery winner wherever, whenever.