In the first year of the new decade, the EuroMillions is getting bigger! More specifically, the jackpot cap will be boosted from the current €190 million to a whopping €200 million, but with the potential to reach as much as €250 million. Impressive, right? Well, this is only one of the thrilling changes coming to the EuroMillions next year! Here's everything you need to know:
The Cap Jackpot is Being Boosted to €200 Million
This is the major news regarding the changes to the EuroMillions. The maximum jackpot, also known as the cap jackpot has been €190 million since January 2012. Starting February 4th, 2020, the maximum jackpot will reach €200 million.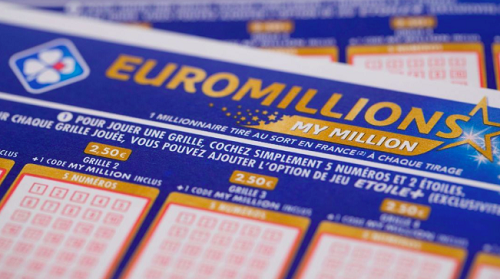 At the moment, when the €190 million cap is reached, the jackpot cannot increase any further. It can remain at this amount for a total of five draws. On the last of these draws, it is mandatory that the jackpot finds its winner, but if nobody matches the 5 main numbers and both the Lucky Stars, then the money goes to the winner of the following category.
From next year, when the jackpot reaches the €200 million cap, it will be allowed to keep growing. For the next 5 draws, the jackpot can increase by €10 million each time, which means that the EuroMillions first prize actually has the potential to reach €250 million.
The First Prize Will Increase Quicker in 2020
According to the current rules of the EuroMillions, the first prize is allocated 43% of the entire prize fund, but only for the first six draws of the rollover streak. Starting with the seventh, this drops to 27%. Along with the big changes coming from February 2020, there will also be a significant increase in the rate at which the jackpot can grow. Please note that the price of the tickets will stay the same, but the prizes will get bigger!
More Superdraws per Year From 2020
There is yet another piece of good news! From 2020, there will be at least three Superdraws per year. To put this into context, at least three times a year, there will be special draws where the jackpot will be at least €130 million, regardless of the previous amount of the top prize. In the past years, there have been approximately two Superdraws each year, so 2020 will make EuroMillions far more exciting.
As you can see, the EuroMillions lottery is about to get bigger and better in 2020. The rules of the game and the ticket prices will stay the same, but the jackpot is about to get a big boost. Its potential is going to be increased all the way up to €250 million. And to top it all, it will also get there much faster! There are a loft of things to look forward to in the lottery next year!