Last Friday was also Christmas and European lotteries provided much needed holiday cheer to millions of winners! Multiple millionaires were created through the EuroMillions draw and more than a handful of EuroJackpot players took home six figures. Time to get your tickets so that you can celebrate the new year as a new winner!
EuroMillions plays Santa Claus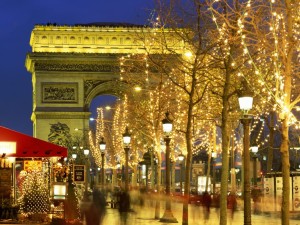 The 862nd EuroMillions draw took place in Paris on Christmas night. As families gathered to celebrate the holiday and exchange gifts, this European lottery powerhouse was exchanging gifts of their own. Seven players matched all five main numbers (3, 10, 25, 27, 40) and exchanged their tickets for over €70,000 each. Seven more players matched all five main numbers and one of the Lucky Stars (3 or 9) for an epic €212,036 Christmas gift. Millions of other lottery players took home a smaller, but no doubt delightful Christmas present from EuroMillions.
While nobody won the EuroMillions jackpot, six millionaires were created from the Christmas evening draw. One lucky EuroMillions France ticket holder matched the My Million raffle code for a €1 million prize. And five winning codes were chosen for the UK Millionaire Maker raffle, turning five people into instant £1 million winners. Five UK Millionaire Maker winners were also picked during the Tuesday night draw on 22 December.
EuroJackpot made Christmas dreams come true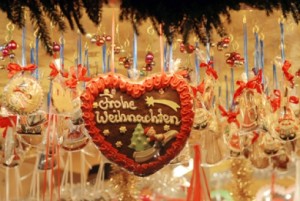 EuroJackpot, the youngest pan-European lottery, really stepped up this Christmas. Six ticket holders got a six-figure surprise during Friday's draw. Three winners matched the five main numbers (8, 9, 33, 34, 36) for a prize of nearly €170,000 each, while three more winners matched those five main numbers and one Euronumber (3 or 9) for a prize of over €481,500 each. Interesting to note that EuroJackpot's additional numbers were the same as EuroMillions' Lucky Stars. We're not sure if there's a deeper meaning to that, but it certainly doesn't happen every draw.
Play European lotteries from wherever you are!
If you live in a country that sells EuroMillions tickets, but not EuroJackpot and vice versa or you don't live in Europe at all, you're in luck! You can buy tickets for the €31 million EuroMillions draw this Tuesday and the €48 million EuroJackpot draw this Friday online. Celebrate 2016 with lottery millions!