Last night, Bayern Munich battled FC Barcelona to a final score of 3-2 in their own Allianz Arena. However, that wasn't enough to overcome the deficit from Barcelona's 3-0 win on 6 May at Camp Nou, so FC Barcelona is heading to the Champions League final in Berlin! But Neymar, Suarez, and Messi weren't the only big league Spanish champions to taste victory last night. 
A Nation of Winners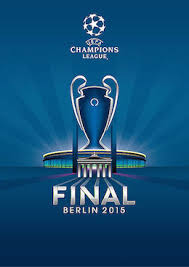 At the same time as FC Barcelona fans were cheering their way to the final, the winning numbers of the 797th EuroMillions draw were revealed. After the numbers were called — 14, 29, 30, 40, 46 and lucky stars 3 and 6 — there was even more to cheer about in Spain. A single ticket sold in Spain matched all five main numbers and two lucky stars for a total jackpot worth €47.8 million! Six other lucky lottery players matched 5 main numbers and 1 lucky star for €180,585 each and three more ticket holders matched the five main numbers for a nice tidy sum of €120,390 each. This jackpot win is the 4th time in 2015 that a ticket sold in Spain has won the EuroMillions jackpot. With a winning record like that, Spain would definitely make it to a lottery Champions League final!
Spain's EuroMillions Winners 2015:
* 12 May – €47.8 million
* 7 April – €21.4 million
* 30 January – €15 million, shared with a ticket sold in the UK
* 20 January – €32.5 million, shared with a ticket sold in Portugal
Not in Spain? No Worries!
While we here at buy-euromillions.com can't recommend visiting Barcelona enough (you can never have too much Gaudi and paella), you don't have to book a holiday and take time off just to win millions! Stay home, buy your EuroMillions tickets online and the jackpot could come directly to you in Australia. Olé!