The recent €65 million jackpot that was picked up by a player from the UK, was in fact the third EuroMillions jackpot of the year to disappear in the deep pockets of a player from the United Kingdom! Three of the seven jackpot in total – that is more than 40%! Talk about dominance! The UK now ties with Portugal on the third place in the list of countries with the most jackpot winners. The list is topped by France, with a dazzling number of 78 winners since EuroMillions' inception in 2014. Spain is not far behind with 76 winners, and Portugal and the UK share the third place – both bring 58 winners to the table of winners.
Southern European Players Beat UK Lottery Players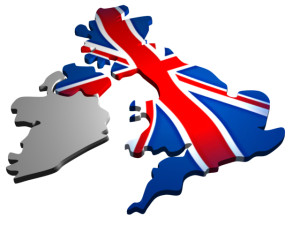 What the hell is in the water in France, Spain and Portugal? How is it possible that so many players from those three countries have won the EuroMillions jackpot? We can certainly speculate about it, but to be honest, we don't have a clearcut idea of the reason behind the success rate of Southern European countries in the EuroMillions lottery. Maybe the number of participants in those countries is higher than elsewhere, which makes the odds of a winner coming from those territories larger. Or maybe they just have a better feeling for picking winning numbers! After all, it is an art form of some sort. It is comforting to know that UK lottery players may not be dominant (yet) in the overall standings, but are certainly calling the shots in 2016! Not that we're rooting for British players necessarily, but it does feel closest to home to favor English speakers just a fraction more than others – but by no more than a hair's width, don't worry! To be honest, we can't wait to welcome the first non-European jackpot winner! Maybe someone from Autralia or Canada – now that would really add to the international flair of Europe's number 1 lottery!
Ready to Win €21 million?
Tomorrow, April 19th, which is already today in some territories, is the next EuroMillions draw. You can play for a €21 million jackpot prize, which is not the biggest lottery prize in the world, but is still attractive enough to justify buying one or more EuroMillions lottery tickets! If you want to check the reulst of the previous EuroMillions draw to see what numbers to pick or not to pick, based on your personal method of playing, check the EuroMillions results. Good luck to you!