Stop the presses! Did you notice the current jackpot standing in your favorite lottery, the most popular European lottery actually? We're sure you did, and that is probably the reason why you're here on the site! Yes, it is true – an incredible €115 million is at stake in tomorrow night's EuroMillions draw! And no Superdraw was necessary to bring the jackpot up to this level either! EuroMillions is showing the world that European lotteries can deliver, too! Sure, the jackpot may be tied to a maximum value, but there are perks to Europe's powerhouse lottery that make it worth your while to look beyond the big Amwerican lotteries! Let us tell you why – right after we tell you to purchase your EuroMillions tickets now to not miss out on Tuesday evening's exciting draw!
Where were you, buy-euromillions.com?
Did you miss us? Maybe just a little? Besides avid fans of our beloved top Euro lotto, EuroMillions, we are also doing our very best to stay on top of everything that is going on in the world of international lotteries, online and offline. And the recent, incredible jackpot run that all of us witnessed in the US Powerball lottery – reaching a jackpot value of well over $1.5 billion – has kept us busy for a while. No excuse for our absence, merely an explanation. Currently, however, it is the EuroMillions lottery that is making waves in lottery land. Do you have tickets yet for the midweek draw on Tuesday 26 January? If so, good for you and good luck! If not yet, then take note of the following need-to-know information! Not just for the next draw, but for future times in general!
French & British EuroMillions versions offer tax-free payouts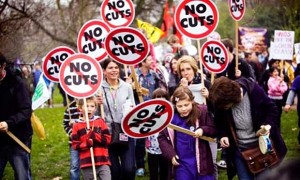 By now, if you have followed us, you should be aware of the fact that we offer three versions of the EuroMillions lottery. There is the general EuroMillions lottery, but there are also local versions of the same lottery (for the same exact prizes, including the jackpot prize) in France and the UK – both these local versions offer an additional raffle, in which you automatically participate with your ticket. If you want to play for the raffle prize of £1 million in the Millionaire Maker raffle, then make sure to buy tickets for the EuroMillions UK. The other option is to play for a fantastic €1 million raffle prize offered in the French My Million raffle. If that is your pick, then purchase tickets for the French EuroMillions version. Whether you choose the British or the French version, you can consider yourself lucky if you win a prize – since both of these localised versions pay out tax-free prizes! That is even better than winning a prize the regular EuroMillions version, because for that one you are taxed. Not as much as you'd pay in the big US lotteries, though.
In any case, we wish you the best of luck in your hunt for EuroMillions prizes!