It's true, the EuroMillions jackpot has been steadily rising for three draws now, and offers a tasty €37 million jackpot in the next draw, scheduled to take place on Tuesday 24 May. That jackpot will surely excite some dedicated players. And it should, because it is a fantastic amount that everyone in their right mind would love to cash in on. But fact is that the EuroMillions lottery hasn't been even remotely close to offering the largest jackpot in the world for a long time. Fair enough, competition for this position is extremely tough, but the top eurolotto is expected to rise to the occasion every now and then. And it will! Yes, you thought for a second we were criticising on our favourite lottery, didn't you? Of course we're not blind, but EuroMillions is our game and nothing in the world will change this! Not even if the EuroMillions jackpot currently has to take a seat on the back burner in favour of the US Mega Millions jackpot. We are going against the grain and will still urge you to get your EuroMillions online tickets for the next draw. With everyone being in awe of the Mega Millions jackpot, you could snatch away the eurolotto top prize – still one of the most coveted lottery prizes in the world!
On the Back Burner Maybe, But Still Cooking!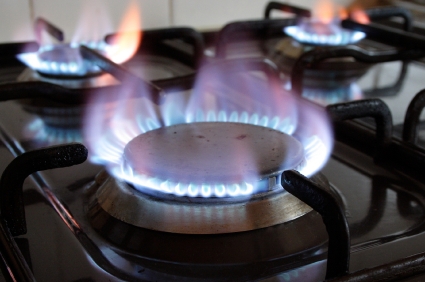 The EuroMillions jackpot may not be the biggest pot currently on the stove, but the impoprtant thing is that it is still cooking – even if it is on the smallest pit available. And we all know that some dishes need to cook on a low fire for a long time in order to become the tasty, haute cuisine type serving that will make our collective mouths water! For now, let's see if we can keep the rollover momentum going, much like has been the case in the Italian SuperEnalotto lottery, the lottery that currently offers the biggest European jackpot. If EuroMillions is on the back burner, the SuperEnalotto is on the back burner of the back burner – it must have rolled over close to 80 times already now to reach the current jackpot size of €86.2 million! Talk about slow cooking!
Euro 2016 is Coming
European lotteries, including EuroMillions, will undoubtedly benefit from the upcoming European Football Championship that will start next month. A large part of the world will be focused on all that is going on in Europe and we will take every opportunity to point you to the leading European lottery. While we do that on a regular basis already, we will intensify our efforts next month. Because for some, lottery beats football. We believe that both can go hand in hand, and we'll gladly serve any football fans that want to take the opportunity to take a shot at winning the EuroMillions jackpot – now, next month, or even next year! Play EuroMillions at buy-euromillions.com!