The last several years have not been good to the European economy, and one of the most affected countries of the Euro Crisis has been Spain. Affecting both employment and real estate, people who lose their jobs find it difficult to sell off their property in a depressed market. One Spanish family came up with an ingenious way to sell their house after trying for so long. The family in Valencia held a raffle for their four-bedroom house they originally put on the market for €90,000. 32,000 tickets were sold in Spain and other countries including Australia for €10 each. In the end, they recouped their housing costs, made some profit, and a lucky new homeowner has a great house for just €10! And they weren't the only Spanish lottery winners this week. Let's recap Tuesday's big EuroMillions draw!
Spain Takes Home the Big One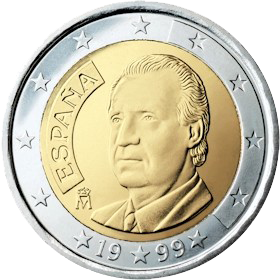 Last Tuesday's draw — 7 April — was a success! One single ticket sold in Spain matched the five main numbers of 18, 25, 39, 44, 50 and two lucky stars 5 and 8, taking home the EuroMillions jackpot prize of almost €21.5 million. The last jackpot won by a ticket sold in Spain was on 30 January of this year, which was split with another winner from the UK. More big winners came of last night's EuroMillions draw: the UK Millionaire Maker and France My Million Raffle winners and two ticket holders who matched 5 main numbers and 1 lucky star for a total prize of €483,743 each. The EuroMillions jackpot is now back to its original €15 million for the upcoming Friday, 10 April draw.
Buy Your Tickets Today
The only way to win the EuroMillions jackpot is to play. And while it would be so nice to be able to play from the comfort of your new €10 four-bedroom house in Valencia, there's no need to move to Spain to enter into the EuroMillions jackpot race. You can buy EuroMillions lottery tickets online wherever you live and have muy grande cash prizes come to you.