Sit down, Dracula. Hold your horses, Frankenstein. We have a horror story to tell that you couldn't match. Last week, a ticket holder somewhere in the UK missed out on their £1 million prize. Readers, do not try this at home.
The horror of the unclaimed lottery ticket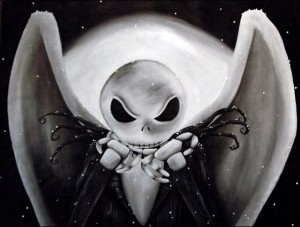 Like a plot straight out of an HP Lovecraft tale, we begin our journey into the deepest darkness on a very special day — 20 March. 'Twas special indeed, for a total solar eclipse was able to be seen from the coastline of the Isle of Thanet. Was the horror to follow caused by some celestial force? Thanet, marking the most easterly point of Kent, has a long history. From the Stone Age to Bronze Age to Iron Age, the area now known as Thanet thrived. Julius Caesar invaded its shores twice in search of more land and glory. Over 2000 years later, another person would seek glory in Thanet in the form of a EuroMillions ticket. This anonymous figure purchased a golden ticket for this ticket held a great fortune. Why has its owner not come forward to claim their due? Perhaps the owner of this fine ticket only checked the EuroMillions winning numbers, for indeed they would not have found anything of value in that. On the ticket was printed a magical code — a raffle code. And that code matched the winning £1 million UK Millionaire Maker raffle for that night's draw. The National Lottery tried to be the hero our story desperately needed and they sounded their trumpets so that the ticket holder would come forward and claim what was rightfully theirs. Alas, it was to no avail. 180 days has passed and the winnings are now on their way to the Good Causes fund. Charity is always appreciated, but oh the horror of an unclaimed million!
Don't let this be your story
The best way to make sure that you never miss out on a lottery prize to buy your tickets online through a reputable lotto ticket purchasing service. Just click here and you can buy EuroMillions UK tickets online in the safety of your own home, no matter if you live in the United Kingdom or not. Once the ticket is bought online, the ticket will be purchased in person from a local store on your behalf, scanned so you can see a copy of the ticket, and securely locked in a safe. The best part: you'll never miss out on a prize because you'll get alerts if you win any amount — whether it's £1 million or £1! Make sure your lottery tale has a fairy tale ending!