It is commonly theorized that every person on Earth is connected to every other person by six degrees of separation or less, especially when that person is named Kevin Bacon. Lottery draws don't always work the same way, but when the last Lucky Star was picked last night, EuroMillions saw themselves six degrees from crowning a jackpot winner, as we witnessed another EuroMillions rollover – for an incredible sixth draw in a row. This brings the next jackpot amount to an epic AUD$100 million (€70 million)!
EuroMillions Jackpot Reaches AUD$100 Million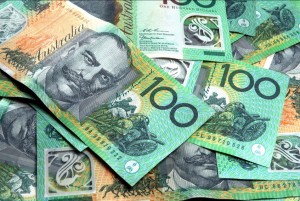 Because no millionaire was created by EuroMillions' winning numbers (3, 25, 28, 34, 50, 1, 11), the pan-European lottery saw its sixth rollover in a row, meaning that the next jackpot has hit the golden amount of AUD$100 million! That's the amount that wishes and dreams are made of, and you have just two days before the next draw happens this Friday, 27 February! Don't let AUD$100 million pass you by!
A More Than Standard Option To Play
While no millionaires were made with the EuroMillions' numbers, two new millionaires were established with yesterday's draw and neither one had to match any of the EuroMillions main numbers or Lucky Stars. If you play a EuroMillions ticket originating in the UK or France, you get an additional chance to become a millionaire with the UK Millionaire Maker and My Million raffle numbers. The numbers appear on the lottery ticket and one millionaire is guaranteed to be created with every EuroMillions draw; the main difference is in the currency of that million: a French ticket holder would receive €1 million, whilst the UK ticket holder would reap the benefit of one of the world's highest valued currencies by winning £1 million. For any number fans out there, the winning raffle numbers for the 24 February draw were YMV937351 for the UK Millionaire Maker and DU3822495 for France's My Million. The best part of these ticket options is that it's not open for UK and French residents exclusively. Click the Play Now button on the right-hand side of your screen to buy your EuroMillions, EuroMillions – UK Millionaire Maker, or EuroMillions – My Million ticket today!