Australia has a lot of strengths — beautiful people, gorgeous beaches, lots of sunshine — but for huge lottery jackpots, we sometimes have to defer to a different continent. European lotteries are absolutely brilliant this week; both EuroMillions and EuroJackpot are putting up jackpot numbers that will make you swoon. Take a trip to the Old World and find out what makes European lotteries shine!
The Primary Reason to Play European Lotteries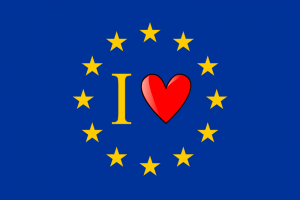 European lotteries have a starting jackpot amount that already is impressive compared to many other lotteries around the world. The EuroMillions jackpot starts at €15 million and that amount can rollover up to €190 million. With four rollovers in a row, the current EuroMillions jackpot is up to an incredible €47 million! Will you be the one to stop the rollover streak this week? Buy a EuroMillions lottery ticket online today and you could be the lucky winner of millions of Euros this Tuesday! EuroJackpot also has a considerable starting jackpot amount at €10 million with a cap of €90 million. On the first of May, EuroJackpot reached the €90 million cap for the first time in its three-year history. No ticket matched the winning numbers last Friday, which means the jackpot remains at a monumental €90 million. The jackpot amount will continue to hold until a lucky winner is chosen.
The Secondary Reason to Play European Lotteries
Taking home the primary prize division (aka the jackpot) is every lottery player's dream, but both EuroJackpot and EuroMillions have multiple prize divisions that will add thousands — and sometimes even millions — to your bank account! Last Friday, three ticket holders matched 5 main numbers and 1 lucky star to win the EuroMillions second prize division, banking €495,553 each. Fourteen lottery lovers matched five numbers for a wonderful €35,396 each. EuroJackpot's secondary prize divisions have been even swankier because of the €90 million jackpot limit. Since the cap has been reached, the amount that would have been added from a rollover goes to the second prize division instead. Last week two incredibly lucky ticket holders matched 5 main numbers and 1 EuroNumber for a massive sum of €4.3 million EACH! These two winners won more as a secondary prize than most other lotteries' jackpot winners! This Friday's draw has a second prize estimated at an unimaginable €20 million! The odds of winning the top secondary prize are much better than other top lotteries around the globe at 1 in less than 6 million. For your chance to win any number of extraordinary cash prizes from the comfort of your own home, purchase EuroJackpot tickets online.
Believe us, there are millions of other reasons to play European lotteries, but these two should get any lottery lover's heart fluttering! Explore the lottery world's most fascinating continent without booking a flight — let the wins come to you!