We are one day away from EuroMillions €100 million Superdraw glory! There is still time to get in on the lottery action before the curtain closes tomorrow night. One of the best and simplest ways to play for the jackpot of a lifetime is to buy a share in a EuroMillions Superdraw syndicate. Get your slice of the Superdraw pie today!
Lottery Syndicates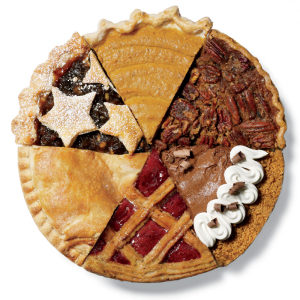 A lottery syndicate is a group of lottery players that buy their tickets together. Sometimes it's organized by coworkers, family, and friends and sometimes the syndicates are a collection of people who just have the love of lottery in common. The syndicate itself is made up of a number of lines or lottery tickets and shares. Shares are how the syndicate is equally divided between the players. If a syndicate wins the jackpot, the members all share the money. If a player buys more shares of a syndicate, their share of the potential jackpot would increase.
Benefits of Joining a Lottery Syndicate
People join lottery syndicates for two main reasons. First, syndicates improve your odds of winning because syndicates buy more lines than individuals (usually) and thus there are more chances to win. The National Lottery of the UK estimates that 1 out of 6 jackpots are won by syndicates. The second reason, for all you social butterflies out there, is that syndicates make the lottery more fun. You get to participate in a favorite activity with other lottery lovers and share the excitement — and if lucky, a €100 million jackpot!
Down to the Wire
There is only one day left to get in on the action! So whether you decide to go at it alone or as a part of a EuroMillions Superdraw syndicate, make sure it happens today. We here at buy-euromillions.com will be holding our collective breath until tomorrow's results. Good luck out there to all!