Europe is in full preparation for the European Championships football – EURO2016 – that wil start on Friday, June 10th. For many people, this is the main sports event of this summer. That says a lot about the popularity of football, because the summer in Europe is always full of great events. The Tour de France (cycling), Wimbledon (tennis), to name some of the most prestigious events, are set to start next month as well. With a calendar filled to the brim, we will have to remind you every chance we get about what's going on in our favourite European lotteries, with obviously special attention for the EuroMillions lotto! For starters, there is a €63 million jackpot at stake in the next EuroMillions draw set to take place on Friday, June 3rd!
Euro Lottos Not in the Spotlights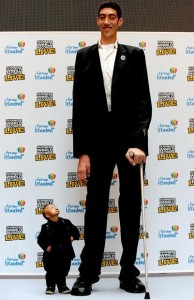 Let's hope that the European lotteries will finally be back at the forefront of the lottery action this month. Right now, they are forced to take a backseat in favour of the big US lotteries, US Powerball and Mega Millions, because the jackpot amounts in the two American giants have been so big this year that they basically steal all the attention. We have seen a fantastic EuroMillions jackpot, €132 million is definitely no joke, but that was in the beginning of the year and since then we have been waiting for remarkable moments to happen – but so far mostly to no avail. The current EuroMillions jackpot is definitely worth your attention, because it is €63 million! That is a lot bigger than the current EuroJackpot top prize (€18 million), but lags behind the SuperEnalotto jackpot, currently the biggest European jackpot at a little over €90 million.
Out of the Shadows, European Lotteries!
Don't worry, we'll push our favourite lottery as much as possible. Hopefully, we don't have to do much, which will be the case if the EuroMillions will continue its way to a formidable jackpot size! At €63 million, it is already an attractive prize to play for – but we won't it to grow larger, higher and much, much bigger! Come EuroMillions, make us proud!