The world these days is a totally different place than it was 100, 50, even 20 years ago! Technology, and with it our means of transportation and communication, to name a few examples, have changed drastically. It is easy to travel all over the world, and it is actually hard to find a place on earth you cannot reach within 24 hours, no matter where you are (ok, let's assume for the sake of the argument you're not trapped in the Sahara). We're living in what the Canadian philosopher Marshall McLuhan referred to (in the early sixties of the previous century!) as a 'global village'. And this, dear EuroMillions lovers, certainly has its benefits! the lottery world easily fits in your living room, and you still have room to spare for the sports world, the news world, the music world, the movie world and dozens of other 'worlds'! From your home in Australia, or any other part of the world for that matter, it is easy as pie to buy lottery tickets for the #1 lottery in Europe, EuroMillions. And if you do so now, you stand a chance of winning the €24 million EuroMillions jackpot, this Friday!
Play EuroMillions, or Play EuroJackpot – or Play Both!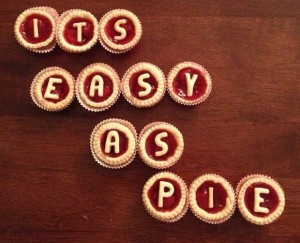 Not just the EuroMillions jackpot hit the €24 million mark this week, the same goes for the 'other' multinational euro lottery, EuroJackpot! Both the EuroMillions and the EuroJackpot draw are taking place this Friday, 21 August. Why not spread your luck a little and play for €48 million instead of only half that amount? It is summer holiday time in Europe, which means a lot of people are taking a vacation to the beaches in southern Europe and are likely to be a little less alert when it comes to lottery jackpots. This is your time to beat the European lottery fans on their home turf! Double the heist by taking both 'their' jackpots away from them this week! The mere thought of pulling this off, is super-exciting!
Alone, with a group, or the best of both worlds
You have the option to purchase your own, individual EuroMillions lottery tickets, with which you can win the jackpot by yourself. But, there is a way to raise your chances to win considerably: by playing in a group! With such a group, also known as a lottery syndicate, you buy a whole bunch of tickets (or lines) – many, many more than you would be able to buy on your own. And with every additional ticket, your chances increase! Currently, you an try your luck in a EuroMillions Lottery Syndicate of 150 lines, with which your chances of winning the jackpot, or any other prize, are multiplied by 150!
That's not all: you can also combine the individual option and the syndicate option by purchasing one of the available EuroMillions Lottery Bundles! Not only do your maximize your chances, you also purchase the bundle with a discount! Time to choose and PLAY E#uroMillions!