This week marks the 247th anniversary of Captain James Cook's first voyage. On 26 August 1768, the famed navigator and cartographer took charge of the HMB Endeavour and set off from Plymouth Harbour in southwest England. Two years after leaving England, Cook and his crew became the first Europeans to reach the eastern coast of Australia. Why not honour the Captain by setting off on your own journey in reverse? Go on a European lottery tour and come back with a full treasure chest in your pocket!
Endeavour to EuroMillions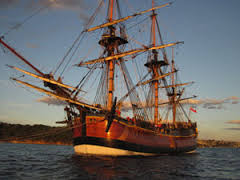 Climb aboard, mate! The first stop on our European lottery journey is EuroMillions, currently reigning in its draw city of Paris. This majestic beauty leaves everyone in awe of its superdraw jackpots, superb secondary prizes, and exciting winners' tales. Hark, we've made it to the shores of EuroMillions. As you can see, the current state of EuroMillions is terrific and full of potential. Its jackpot amount has grown rapidly from its previous size to a healthy €30 million. The EuroMillions jackpot can reach as high as €190 million, so there is much room for it to expand in the coming weeks. Our crew will continue to monitor the situation carefully.
Eureka! EuroJackpot!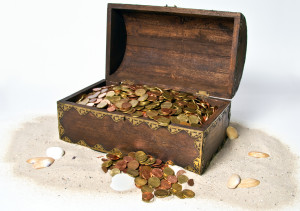 Let us continue to sail onward and upward, friend. From Paris, we go north to Helsinki to see the famed wonders of EuroJackpot. EuroJackpot may be the Continent's youngest transnational game, but it is proud and victorious nonetheless. Just this year, it surpassed all its previous records and reached its €90 million jackpot cap for the first time in its three-year history. The wealth was then showered down to the second prize tier, so in the end multiple millionaires came out of the winning draw. Once again, it's proving its stamina by beating EuroMillions slightly with its current glorious €31 million jackpot. A EuroJackpot win is a mighty thing to behold.
Discover European lottery at home
Do not fear the high seas, my dear — for you do not have to encounter them to truly explore our great European lotteries. Take comfort in your house — whether in Sydney, Canberra, or Melbourne — and let the journey to millions begin. Purchase EuroMillions and EuroJackpot tickets online without all the hassle of passports, pirates, or scurvy. With online lottery play, you're the captain of the ship — may you steer that vessel ahead to lottery victory!