We here at buy-euromillions.com have a confession to make to all of you. While we are indeed EuroMillions fans to the max, it is not our only European-wide obsession. No, we must come clean and admit that we are total and utter Eurovision Song Contest superfans. We just can't get enough of the ESC contest, with its crazy over-the-top spectacles and celebration of diversity and culture. And that great culture of Europe couldn't have made us any happier this week, with exciting announcements coming from both our loves: Eurovision and EuroMillions!
From Superfan to Superdraw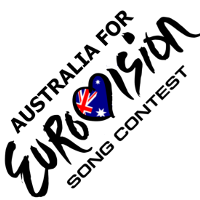 It has just been announced that Australia will participate in this year's Eurovision Song Contest, held in Vienna, for the first time in history! The Australian contestant will go straight through to the Grand Final, which means we have a great chance of winning the grand prize! What better way to celebrate a potential Australian victory in Vienna than to participate and win another pan-European grand prize by playing in the EuroMillions lottery?! The EuroMillions Superdraw is on 6 March, meaning we are mere weeks away from possibly seeing someone become AUD$146 million (€100 million) richer instantly! Why shouldn't that winner be an Aussie?
EuroMillions Jackpot Sees a 4X Rollover
No need to wait weeks to get in on the EuroMillions excitement, because the jackpot is heating up on its own, super or not. Only one millionaire was created by the latest EuroMillions draw on 17 February when a lucky ticket holder matched the 5 main numbers and 1 Lucky Star, winning AUD$1.46 million (€1 million). However, nobody matched all 5 main numbers and 2 Lucky Stars, meaning that we have witnessed a 4x Rollover! The current jackpot for the 20 February draw is now a spectacular AUD$73 million (€50 million)! Buy your EuroMillions lottery ticket online today to have a chance to claim the top prize and become an overnight sensation!