Did you pay enough attention to our regular news updates here at buy-euromillions.com to know that there are actually THREE different versions of the famous EuroMillions euro lottery? Well, it is the same lottery, basically – it's all EuroMillions. But, the Britons and the French do have their respective add-ons that make these lotteries a very interesting option for many lottery fans! The add-ons we're talking about are raffles, in which players can win a fantastic prize in every draw: £1 million in the UK Millionaire Maker (the British add-on to the EuroMillions lottery), or €1 million in the My Million Raffle (the French add-on). However, there is one little extra that makes the UK version of the EuroMillions lotto that much more exciting: the monthly EuroMillions UK Mega Friday Raffle, that takes place on the last Friday of every month… Yes, that means the August edition is tomorrow!
Extravagant Prizes Galore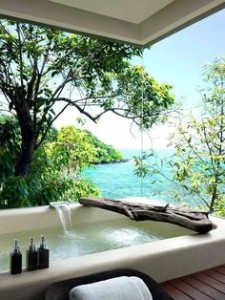 The Mega Friday edition of the UK Millionaire Maker Raffle offers a fantastic set of prizes. Where any regular EuroMillions draw in the UK offers one extra prize of £1 million, the Mega Friday edition offers the tenfold of that: ten people will win a raffle prize worth £1 million – guaranteed! And as if that isn't enough, all ten winners will also receive a special luxury prize. This month, it is a week long luxury getaway to a 5-star Royal Villa in Song Saa, Cambodia – aqlong with three companions! That is, if you live in the UK. If you play through buy-euromillions.com, you will receive the financial equivalent of this luxury holiday. Which we can assure you is not a modest amount!
Will your Friday be MEGA?
Whether you choose to play in the UK variant of our beloved EuroMillions lotto, or in the French EuroMillions version (to stand a chance of winning the €1 million My Million raffle prize), or in the regular EuroMillions edition, which doesn't offer any additional prizes on top of the thirteen prize categories Europe's finest offers – it is up to you and only you. There is no wrong or right choice – you can't go wrong since we're talking about EuroMillions – Europe's Number One lottery!it's all EuroMillions! We just wanted to give you the heads up about the Mega Friday raffle in the UK!
Good luck!