Only two draws behind is iin this EuroMillions Superdraw rollover series, and we have already equalled the highest EuroMillions jackpot of 2015! Remember when the jackpot rolled over to the amount of €129 million? No? Well, we'll happily refresh your memory: it was after the second Superdraw of 2015, which took place on 5 June. In the doubvle rollover after that Superdraw, the jackpot rose to exactly the same amount of €129 million – which was then won by a lucky Brit! This time, it could be your lucky draw! If Friday the 13th doesn't scare you, you should gather your lucky numbers and take a well aimed shot at this incredible EuroMillions Superdraw Jackpot, on Friday 13 November!
Superdraw Jackpot Madness Hits Europe
A €129 million jackpot is a very legitimate reason for Europeans to lose their collective mind and give in to what is commonly known as 'jackpot madness'! And rightfully so! It's not that often that a lottery jackpot of this magnitude hits Europe! The few times that it does happen, mostly after SuperDraws like this one, Europeans get a little crazy – so be it! Who wouldn't want to win a jackpot like the one at stake this coming Friday? Enough about Europeans now, how about you Aussies? Are you warming up yet to the idea of winning a jackpot that is almost AUD$200 million in size?
Sure, you can pretend to be cool and teflon-like towards the EuroMillions Superdraw jackpot, but we advice you to reconsider this attitude. Why don't you join in on the current European lottery madness, maybe even join some of them in a 500 line EuroMillions Lottery Syndicate, with which you can raise your winning odds to 500 times the odds you would enjoy with your own individual ticket!
Carpe Diem – today!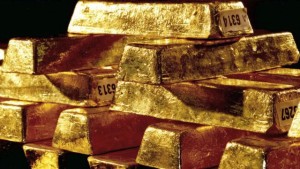 Don't overthink this opportunity – dive in head first and spice up your life with a little bit of a thrill! So you spend a couple of euros on a ticket or a syndicate share, who cares? Of course, we are not telling you to spend your last buck on a ticket, we'd never want to persuade you to do such a thing. But if you miss it, enjoy life a little. In the upcoming draw, or otherwise in one of the draws after that, someone will win this jackpot. So why couldn't it be you? This is a real-life treasure hunt! And it really is exciting as hell! So if you feel up for it, don't wait too long to purchase your EuroMillions tickets, because this jackpot waits for nobody! It will, however, end up in somebody's hands! If you don't play, that winner will not be you – that much is certain! So get your tickets now and play for a mountian of gold worth €129 million, this Friday! GOOD LUCK!