The internet rumor mill has been in full swing ever since Woman's Day, Australia's highest selling weekly magazine, claimed last week that the amazingly talented and intelligent UN Goodwill Ambassador and star of Harry Potter, Emma Watson, has ditched Hogwarts' Harry for the House of Windsor's own, and is now dating Prince Harry. If this rumor holds water, Emma could become the most glamorous royal since Princess Grace of Monaco. Your chances of dating a member of a royal family or Hollywood royalty may be astronomically slim to none, but fortunately everyone has a chance to turn their wallet into something more blinged out than the Crown Jewels with EuroMillions' current AUD$84 million (€58 million) jackpot!
Royal EuroMillions Rollover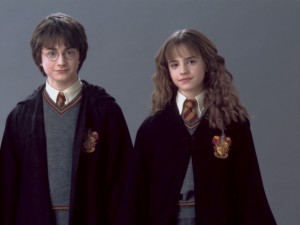 As we head toward the 6 March Superdraw with a jackpot of €100 million, the regular EuroMillions lottery is heating things up on its own by rolling over for an incredible fifth time in row, bringing the jackpot for the 24 February draw to a stunning AUD$84 million (€58 million). Lorde may be correct in saying that we'll never be royals, but if a EuroMillions winner is crowned on Tuesday, they will undoubtedly feel like they've just won keys to the castle (or Hogwarts School of Witchcraft and Wizardry)! While no winner got to ascend to the EuroMillions throne last Friday, three lucky ticket holders each won a respectable sum that only a Malfoy would turn their nose up at: AUD$466,000 (€321,000). Buy your ticket for the next EuroMillions lottery draw right now by clicking on the Play Now button on the right side of this page! And may the odds be ever in your favor (wait, that's Hunger Games not Harry Potter. Nevermind… )!
How High Can the EuroMillions Jackpot Go?
Since we've witnessed the fifth rollover in a row for EuroMillions, just how far can the jackpot go? As of 2012, EuroMillions regulations states that the jackpot will be capped at an amount of €190 million. If the €190 million isn't won within two draws, then the prize will be split between the winners in the next prize tier. The €190 million jackpot amount has been reached and won twice so far: in 2012 by a British couple (not named Emma Watson and Prince Harry) and 2014 by an anonymous player in Portugal. We're still quite a way's away from the capped amount, and we'd certainly take a jackpot win of €58 million this Tuesday without complaint! Don't miss out on playing the EuroMillions lottery and you could end up with a royal flush!