Have you always wanted to do the full European tour? Get to know the nine EuroMillions participating countries and start planning your European holiday now. And, of course, keep playing EuroMillions and maybe your trip will be paid in full with a jackpot win!
Featuring the big three
EuroMillions was launched on 7 February 2014 with only three participating countries: France, the UK, and Spain. They've been with EuroMillions from the beginning, so they're our tour's beginning as well.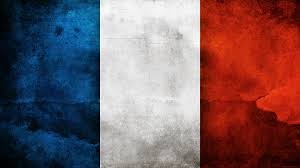 Our tour starts off in France, because EuroMillions draws are held every Tuesday and Friday from lovely Paris. The first EuroMillions winner was from France, matching the winning numbers of the very first EuroMillions draw on 13 February 2004. A lucky Friday the 13th! Since it launched, 78 tickets sold in France have been jackpot winners. This accounts for 24.4% of all EuroMillions winners, making France the luckiest EuroMillions participating country. The largest jackpot won by a ticket sold in France was €169.8 million, won on 13 November 2012. In February 2014, the French lottery operator added a raffle to EuroMillions tickets sold in France. With the My Million raffle, one €1 million winner is guaranteed every draw.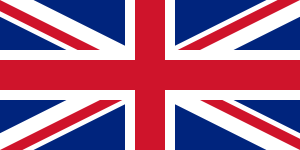 France is a beautiful country, but it's time to hop aboard and move on to the United Kingdom. The UK has a colourful history of EuroMillions winners. There have been 51 jackpot winners from the country, accounting for 15.9% of the total. The UK may not be the top winners percentage-wise, but my oh my how they dominate in personality. The largest UK winner in Euros were Adrian and Gillian Bayford who took home the jackpot limit of €190 million (£148.6 million at the time) in August 2012. However, the Bayfords are not the biggest sterling winners! Due to a favourable exchange rate, the largest winners are actually Chris and Colin Weir of Scotland, who won €185 million on 12 July 2011 (£161.6 million). Both couples have dominated UK newspapers: the Bayfords staying mostly in the gossip sections due to their relationship drama and the Weirs can sometimes be found in the political section as they're one of the Scottish National Party's biggest financial backers. EuroMillions UK also offers a raffle like EuroMillions France, called the UK Millionaire Maker with one £1 million winner guaranteed each draw.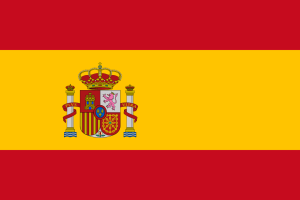 Time for a new adventure in Spain! Spain has a long history of loving the lottery, so it's no big surprise that they're one of the founding countries of EuroMillions. Spanish players are closing in on France's winning dominance — there have 74 jackpot-winning tickets bought in Spain, 23.1% of all winners. The biggest jackpot grabbed up by a player in Spain was €137.3 million, won on 13 June 2014 (yet another lucky Friday the 13th!).
It's a beautiful day in the EuroMillions neighbourhood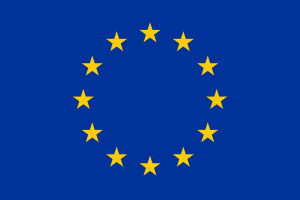 Eight months after EuroMillions' launch, six more countries joined in on the fun. Let's meet the rest of the EuroMillions family!
Portugal may not be in the big three, but it sure is giving the others a run for their money. On 24 October 2014, a ticket holder in Portugal matched the winning numbers, winning a €190 million jackpot! This Portuguese player and the Bayfords are the only two players to win the EuroMillions jackpot limit amount so far. As for total EuroMillions jackpot winners, Portugal comes in third place with 56 (17.5%). It's a new Age of Discovery for Portugal — discovering EuroMillions jackpots!
Belgium is known for their beer, mussels, fries, and chocolate. It's a delicious destination and their participation in EuroMillions is just as delectable! 25 jackpot winners have come from Belgium — 7.8% of all EuroMillions winners. Most Belgian winners choose to stay anonymous so it's hard to get any information. The largest jackpot won was €188 million in June 2013, but was split with an Irish winner for a total of €94 million each. €100 million is the largest jackpot won by a single Belgian ticket holder, set in February 2007.
Switzerland might be a neutral country, but when it comes to EuroMillions, it's in it to win it. 14 jackpot-winning tickets have been sold in Switzerland, accounting for 4.4% of the total. Not too shabby for such a small country. The first jackpot win from Switzerland happened only eight months after the country joined EuroMillions. The winner, who wished to stay anonymous, took home €64 million on 8 April 2005.
Full of Mozart, cafes, and gorgeous nature, Austria is a winner for tourists. 13 lucky players from Austria have also become EuroMillions winners — 4.1% of the total. While there haven't been many major Austrian EuroMillions winners, a ticket holder from Tyrol won €54.3 million in August 2014.
Ireland, the land of lucky four-leaf clovers and pots of gold at the end of the rainbow seems destined for EuroMillions greatness. Only seven jackpot winners have come from Ireland, but they've made their mark. On 29 July 2005, just months after joining the game, an Irish player — Dolores McNamara from Limerick — took home €115 million! On 25 June 2013, a player from Dublin split the €188 million jackpot with a Belgian player, netting €94 million each. Now that's what we call the luck of the Irish!
Luxembourg is the smallest EuroMillions participating country with a total population of just over 543,000. It took a long time to land their first EuroMillions winner, but it was worth the wait! On 27 September 2013, a lucky Luxembourger won the €65 million jackpot, becoming the nation's first jackpot winner. To date, they've only had two jackpot winners, making up only 0.6% of the total EuroMillions winners. The second winner from Luxembourg was also the first winner of 2015! On 9 January 2015, one of Luxembourg's 543,000 won a jackpot worth €31.6 million. What luxury!
Want a souvenir from this virtual tour? Participate in EuroMillions yourself!
The EuroMillions participating countries sure are lovely, aren't they? The great news is that even though you may just be a tourist and not a resident, you can still participate and win a EuroMillions jackpot. You can buy EuroMillions, EuroMillions UK, and EuroMillions France tickets online from reputable independent ticket purchasing services — no passport or visa necessary. What are you waiting for? Start your EuroMillions journey now!