The start of a very 'sporty' European summer season is at hand with the start of EURO2016, the European Championships football in France. In about a month's time, 32 teams battle for the title to become the successor of the Spanish national team, the reigning champions. The Spaniards can renew their title, since they'll be participating in the 15th installment of this event, which marks the first time 32 teams will be competing. While EURO2016 offers entertainment to an enormous amount of people worldwide, but especially in Europe, our goal is to interest you in another exciting European event: the EuroMillions Lotto (with a sidedish of EuroJackpot). And we want to take the opportunity to tell you that EURO2016 could provide an excellent occasion for you to play EuroMillions. Why? Because many people temporarily forget about lotteries when a big football tournament takes place! First, let's see how far the current €73 million EuroMillions jackpot will go! With a bit of luck, it will roll over a couple of times more to reach the 9-digit amounts! Buy EuroMillions lotto tickets now and take a swing at one of the world's most coveted lottery prizes!
EuroMillions Lotto Jackpot Gaining Momentum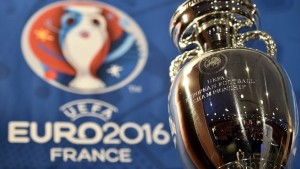 Parallel to the growing anticipation for the start of EURO2016, the EuroMillions jackpot is slowly but surely growing in the right direction – toward the €100 million for starters. Before we jinx things, let's wait and see where this jackpot is going. You may remember that the last EuroMillions jackpot winner managed to pocket the top prize when it was €73 million in size! We're keeping our fingers crossed for a bigger jackpot this time around. After all, the biggest EuroMillions jackpot of the year, €132 million, was won close to six months ago! And it is still the only €100 million+ European jackpot of the year! About time for another jackpot to pass the one hundred million mark!
Multitasking is an option, if you're able to
Multitasking is not for everyone. According to popular belief, multitasking is a quality mostly found in women. Why men supposedly cannot do two or more things simultaneously beats us, and we still didn't see any proof to make us believe otherwise. Our point is, of course, that you can follow the EURO2016 tournament and play for the EuroMillions jackpot and many great secondary prizes in the EuroMillions draws on Tuesday and Friday, starting with the draw on Tuesday 7 June! Show the world that you are able to two things at the same time – or simply skip watching footie and focus your energy on guessing those lucky EuroMillions numbers!