The past weekend has been an eventful one for the many lovers of European lotteries, but not because of a huge EuroMillions jackpot prize, unfortunately. The Italian SuperEnalotto is making waves with a jackpot that is slowly approaching the €100 million mark, and a UK Lotto jackpot that is spreading joy across Albion. Brits had even more to be excited about with the EuroMillions Mega Friday draw, in which no less than ten UK Millionaire Maker raffle winners take home the £1 million raffle prize – and then some! The biggest lottery event of the weekend in Europe, however, was the EuroJackpot draw for a magnificent jackpot of €76,76 million on Friday 25 March – the biggest EuroJackpot prize in 2016 up until today. It could have gone the whole nine yards to the maximum jackpot of €90 million – but it didn't. A lucky German player won the jackpot and broke the record for the biggest lottery jackpot ever won in Germany!
EuroMillions jackpot €30 million after 2nd rollover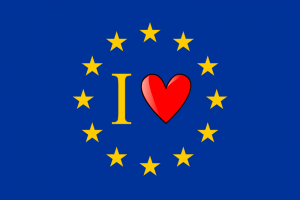 The benefit of having not just one, but two strong pan-European lotteries lies in the fact that chances are higher that at least one of them will supply lottery fans with a higher than average jackpot. In order to not make things overly complicated, we'll say that 'higher than average' equals more than half of the maximum jackpot value. The biggest European lottery, EuroMillions, already reached a jackpot size of €132 million earlier this year, an while it has been suffering from a strain of less impressive jackpots as of late, EuroJackpot took center stage with its exciting run up the jackpot ladder for the last couple of weeks. Exactly like we would the twop main European lotteries to work together!
EuroMillions' Turn
March is almost over, and the EuroMillions organisation still hasn't made any statements regarding a possible EuroMillions Superdraw. Remarkable, since there has been a superdraw in March every year for the last couple of years. Unfortunately, there is nothing we can do about it – we'll just have to be patient. In the meantime, the EuroMillions jackpot has moved up to a €30 million height for the upcoming draw on Tuesday 29 March. Nothing to write home about yet, but we're slowly getting towards the more interesting jackpot values. Yeah, we're spoiled – and so are you, and even more so! Show Europe's premier lottery some love and get your crispy fresh EuroMillions lottery tickets now! There might be a HUGE lottery winner hiding inside you!