We're reaching mid-April, and still no word about an upcoming EuroMillion Superdraw. We will shelve the subject for now, because lottery life goes on – with or without Superdraws, but currently with a EuroMillions jackpot rising. Rest assured that you will know about the next Superdraw as soon as we receive word of such an occasion. For now, let's focus on the current EuroMillions jackpot! Why? Well, for starters because it is pretty decently sized at €57 million! If you agree, then make sure to buy your EuroMillions lottery tickets online for the upcoming draw on Friday, April 8th, right here on buy-euromillions.com!
$57 Million – Is That 'Near-Superdraw Height'?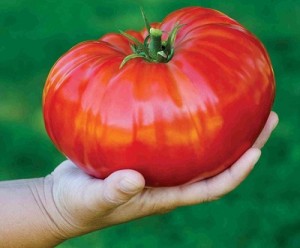 OK, we may have exaggerated a little bit. It is our job to keep you posted on current EuroMillions events and to make sure you won't waste any good opportunities. In our eyes, the jackpot at stake in the next draw definitely offers one. And even if you do not fully agree with our assessment, we did grab your attention for a minute – right? At least you are aware of the situation, so you can decide for yourself if you want to play for this jackpot, or maybe wait a little bit longer to hopefully play for an even bigger jackpot in a few more draws. It wouldn't be the first time a EuroMillions jackpot grows beyond the size of the Superdraw jackpot by itself! Of course, we want one of our own players to take the jackpot in every draw, but if that doesn't happen – by all means, let the jackpot grow to an enormous size!
Different ways to play EuroMillions
Did you know you can choose from many different ways to play EuroMillions? Besides your standard individual ticket, you can also choose to play with a EuroMillions lottery syndicate – a random group of players who share in the costs AND in the potential winnings by buying shares in a large amount of tickets. The advantage? You considerably raise your winning odds, multiplying them by 200 or even 500 at times! There is another option: a combination of the two previously mentioned options. A lottery bundle contains one or more individual tickets AND one or more syndicate shares. Bundles are specifically designed to give you the best of both worlds: play for the jackpot on your own, but also participate with a group, which is interesting because of the increased winning potential. You can choose from several different EuroMillions lottery bundles – each with its own specifications covering a wide range of options. Take your pick!
Lucky Numbers within reach? Go and fill in your EuroMillions tickets! Good luck!