Did you know that there are big EuroMillions changes on the way? EuroMillions will be more exciting than ever starting Tuesday 27 September 2016 when new changes take effect! Lotto players will rejoice as Europe's largest multinational lottery will see higher jackpots, more prizes, and more chances to win. Some of the highlights are that the maximum jackpot of €190 million will remain in place for four drawings instead of one. Mega Friday will now become Mega Week in the UK with drawings on Tuesdays and Fridays of the last week of the month. That's just the start; read on to get all the details that could make you a millionaire.
EuroMillions Jackpots Start Higher and Stay Higher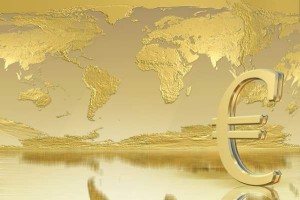 New EuroMillions changes mean higher jackpots beginning 27 September. The starting, bare minimum jackpot will grow by €2 million to a hefty €17 million. The upper limit of the jackpot will now remain at a dizzying €190 million for four drawings. Additional prize money will trickle down to the secondary prizes the longer the jackpot stands.
Raffle Mania Takes the Continent by Storm
All EuroMillions players will be automatically entered into the new Euro Millionaire Maker raffle, which will occur several times throughout the year. The maiden raffle has yet to be announced but there is no doubt that it will be an unforgettable event. Spain is also getting in on the raffle action with a new weekly raffle, El Millon, offered on Fridays. Spanish players who purchase tickets for either the Tuesday or Friday EuroMillions draw will automatically be given a chance to walk away with a cool €1 million, compliments of El Millon. Not to be left out, the UK's venerable Millionaire Maker will now dispatch £1 million to two lucky blokes every week. Mega Friday will now become Mega Week with drawings on Tuesdays and Fridays of the last week of the month with millions in cash and prizes. All this for a modest price increase in of £0.5 per line to £2.5.
More Lucky Stars
Playing EuroMillions will be exactly the same as before, pick five main numbers between 1-50 and two Lucky Stars. The range of Lucky Stars will increase from 1-11 to 1-12, meaning you'll have to be a little bit luckier to pick all the numbers correctly and win a jackpot.But, if you do win, you'll win bigger than before!
I want in!
With EuroMillions ratcheting up the prize money, who wouldn't want a chance to win big? The good news is that it's easy to play EuroMillions online!, no matter where you live!