The night of 2 December 2014 was a very special night for one lucky French ticket holder. The only problem was that he had no idea. He had a habit of buying lottery tickets and then forgetting to check the numbers — a habit that nearly cost him €73 million. His EuroMillions lottery ticket was the only one that matched the jackpot numbers that evening and he had 60 days to claim the prize; he finally checked his pockets and found the winning ticket with three weeks to spare. Now the jackpot is back to that special number — keep your investment safe, don't forget your €73 million ticket in your pocket!
A Sixth Rollover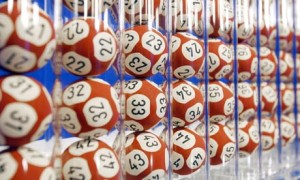 The winning numbers — 2, 30, 32, 39, 44, 6, 10 — created no millionaires during 27 March's draw, however Europe did not go away empty-handed. As part of Mega Friday in the UK, 10 Millionaire Maker raffle codes were chosen along with a bonus prize of a luxury vehicle of the winner's choosing. Six EuroMillion ticket holders managed to match 5 main numbers and 1 lucky star for a total prize of €304,007. This is the sixth time in a row that the jackpot has rolled over; the current jackpot is a massive €73 million! Will a winner be crowned this Tuesday, 31 March or will we see a EuroMillions jackpot of €100 million reached before too long?
Pocket the Winnings, Not the Ticket
Playing EuroMillions online is fun and simple to do. Just remember, whatever you do, don't leave your EuroMillions lottery ticket in your pocket. And if you insist on doing so, at least make sure the pocket is zipped!