It has been a long time since we were able to celebrate a gigantic EuroMillions jackpot. True, the EuroMillions jackpot, starting at €15 million, is huge by definition. But it has the capacity to grow all the way to the maximum jackpot value of €190 million! A fantastic jackpot amount, that has been out of reach for quite a while now. The last time the EuroMillions jackpot made it into the nine figures amounts, was after the second EuroMillions Super Draw of 2015, which took place on June 5th. The jackpot rolled over twice and was finally won at €129 million. With the third Super Draw coming up in a little over a week (on 6 November), we know the jackpot will soon stand at the Super Draw starting value of €100 million. But, what will happen until then? Is the current jackpot able to finally pass the €40 million border again? September 25 marked the last time that happened. For the EuroMillions lottery, one of the three biggest lotteries in the world, we have to admit that is a bit meager.
Are expectations for the EuroMillions top prize too high?
No! Of course not! The EuroMillions has just been going through a bit of a dry period lately, that's all. But obviously, even that is relative. Because every true lottery lover wants to cash in on the EuroMillions jackpot, no matter how high it stands. The bigger the jackpot grows, the higher the number of occasional players trying their luck. But that goes for all lotteries! In short: we don't have to worry about anything! EuroMillions jackpots will reach the maximum jackpot size in the foreseeable future, just like they did in the recent past. Our advice would be to always focus on the jackpot at stake, not on things that may or may not happen. Anticipating on a rising jackpot could be fun, but isn't it a whole lot better to also be part of the road towards a desired amount? That way, you will never miss a chance of winning the EuroMillions top prize!
One rollover at the time, the EuroMillions jackpot will rise to the top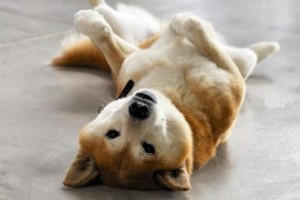 Are you ready for 6 November? Make sure you start preparing your lucky numbers for the upcoming EuroMillions Superdraw that takes place on that date! We still have three regular EuroMillions draws ahead of us before the Superdraw, so who knows where the current €37 million jackpot will end up! It could go straight into your pocket! Check out the results of the last draw and make your plan for the next EuroMillions draw, in which you stand a chance of winning €37 million! Better act fast, because the first draw is later today! So don't beat around the bush, get your EuroMillions lottery tickets now and take a shot at winning Europe's #1 jackpot!