A jackpot winner, ten UK Millionaire Maker winners, and ten France My Million raffle winners drawn all in one night! The jackpot may be back to its starting point of €15 million but we're excited for all that's to come in this next round of EuroMillions magic!
The Winners' Circle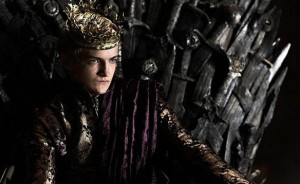 One ticket sold in the UK won the €50.7 million jackpot when they matched the winning numbers — 5, 19, 29, 31, 40 and Lucky Stars 3 & 10. The jackpot is now back to its starting point of €15 million for this Tuesday's draw. Along with the main jackpot, four tickets matched five numbers and one star for almost half a million Euros each. However, let's get back to the real glory: becoming a full EuroMillionaire. TWENTY other EuroMillionaires were created by UK Millionaire Maker and France My Million raffles. As part of their continuing Mega Friday promotion, the UK National Lottery chose 10 raffle codes for £1 million each PLUS a luxury cruise to Croatia or Turkey! France My Million also drew 10 lucky codes, netting their owners €1 million each. Ooh la la, what a night to be a lottery player! If this were Game of Thrones, EuroMillions would be sitting on the Iron Throne right now because you can't get more victorious than last Friday night's spectacular draw in Helsinki. Remember you don't have to fly to Westeros or King's Landing for the win — buy EuroMillions tickets online from the safety of your sunny Australian home!
EuroJackpot Is the Real Deal
As much as we here at buy-euromillions.com love EuroMillions, we have to be honest and say the real story this week is EuroJackpot's record breaking jackpot. The other transnational European lottery rolled over again on Friday, bringing their jackpot to a thrilling €75 million. That's €15 million from Eurojackpot's jackpot limit of €90 million. If it rolls over again this week and makes it all the way to the top, that would truly be something worthy of the lottery history books. Play EuroJackpot online for your chance to be written alongside the record jackpot!