Tuesday's EuroMillions excitement ended with a bang for two ticket-holders as they won a joint total of AUD$45 million. Their details are yet to be announced.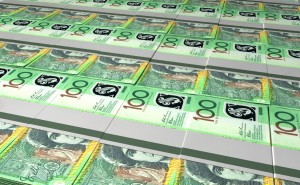 The much-anticipated draw, which, as always, took place in the glamorous French capital of Paris, produced the following main numbers: 15, 33, 41, 44, 47. Lucky Stars 8 and 10 completed the draw results. Two players shared the AUD$45 million jackpot after both their tickets matched the complete set of winning numbers, including the Lucky Stars. Three players matched five numbers and a Lucky Star and won the equivalent of approx. half a million Australian dollars each in euros. Another four players matched the five main numbers and each earned nearly AUD$125,000!
This Friday's (23 January) estimated jackpot will be the default EuroMillions starting jackpot of around AUD$20 million, and whilst this is merely half of yesterday's jackpot, we can still think of a thing or two we could do with a sum of that magnitude!
Help track down a big EuroMillions jackpot winner!
By the way, if you know people in the South West of England, do give them a ring soon, because the UK National Lottery is still trying to track down the person who bought a winning EuroMillions & UK Millionaire Maker ticket for the draw that took place on Friday November 7th, 2014. Nearly AUD$2 million are awaiting that lucky player, who bought the ticket in the city of Bristol. So tell your British relatives to check their old tickets. They have until May 6th of this year to claim the prize!