After four consecutive rollovers, the £35 million EuroMillions jackpot has fallen! The winning ticket was sold in the UK; its owner remains mysterious and incredibly lucky. The staff at buy-euromillions.com breaks down why we think the winner should play it smart and stay anonymous.
Why remaining an anonymous EuroMillions winner is right choice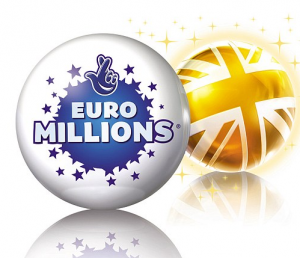 Nearly everyone is interested in lottery winners' stories and the media will go out of its way to get a good scoop. The Daily Mail is even asking readers for information should they know the identity of last Friday night's winner, who — so far — wishes to remain anonymous (and hopefully they know they've won — check your tickets everybody!). This is the first reason why this £35 million EuroMillions winner should stick to their guns and remain silent once the prize is claimed. We may all dream of hitting it big and getting famous, but semi-celebrity status causes more trouble than its worth for many lottery winners. People come out of the woodwork, stalking, begging, harassing the new millionaires for a slice of the pie. Notable winners have had their names used by scam artists trying to bilk innocent people out of their savings. Also if the lottery winners have family trouble, the media openly covers their ordeal even if it affects no one else. There may be no such thing as bad publicity, but, in our humble opinion, no publicity is preferred.
The only people lottery winners need to tell are spouses. Keeping a lottery win from a spouse could end up in legal trouble. Earlier this month, Lui Xiang, a Chinese man who won approx £467,000 in China's national lottery, was sued by his ex-wife after she learned of the undisclosed lottery win. The husband had filed for divorce from his wife and claimed his winnings the next day. The courts ordered him to pay the ex-wife a sum of £120,000 in damages. This does not mean a lottery winner should disclose their good fortune to every sibling, first/second/sixth cousin down the block. Many lottery winners have been abused financially, emotionally, and even physically by family members and "friends" looking for an easy payday.
If you are fortunate enough to win a sizable lottery prize, instead of screaming from the rooftops, you should take is to contact a financial adviser and a lawyer. You will need professional, reliable advice for the long-term. Make sure the money doesn't go as quickly as it came to you!
Unfortunately some countries and US states do not allow for lottery jackpot winners to remain anonymous. In that case, try to limit all media attention and practise putting your foot down and saying no to constant money requests. Keep calm and stay strong.
Play online and become the next anonymous EuroMillions winner
The EuroMillions jackpot is back to £10 million (€15 million) — do you want to claim the next big win? Whether you're from the UK, Australia, South Africa or the Moon (ok, maybe not the Moon), you can participate and purchase EuroMillions UK tickets online. Buying lottery tickets online from reputable ticket purchasing services is simple, fast, and cost-effective (especially considering how much flights to the UK can be). Good luck!