Last Friday, one now very wealthy ticket holder in the UK matched five main numbers and one lucky star for a total cash prize of £1.05 million. That winner joined the UK Millionaire Maker raffle winner who also took home £1 million. UK winners are grabbing up £1 million cash prizes left and right it seems and buy-euromillions.com is bringing you one winner's remarkable tale of success.
Discover a new life as a UK Millionaire Maker winner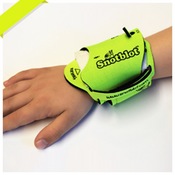 On the last Friday of August, ten winning UK Millionaire Maker raffle codes were announced and cheers were heard throughout Great Britain. Anne Canavan, from Derry and Donegal, Northern Ireland, was one of those cheering loudly that night. Canavan went to a local Sainsburys to buy a ticket for the 25 August draw and was about to leave the store when she realised she had an extra £2 and decided to get a ticket for the Friday draw as well. The £2 discovery ended up being a £1 million decision as that ticket had a winning UK Millionaire Maker raffle code. Since it was won on the last Friday of the month, Canavan also received a non-cash prize as part of Mega Friday. She'll vacation in ultra-luxury with a seven-night stay on a private island resort off the coast of Cambodia.
The £2 needed for the winning ticket isn't the only thing Anne Canavan has discovered lately. Canavan is an inventor! The mother-of-four has a dozen inventions to her name, including the Snotblot, a wristband which allows kids to carry tissues wherever they go. Canavan plans on opening an office in Belfast in the near future — perhaps the UK Millionaire Maker money will help!
Do you want to be the next UK Millionaire Maker winner?
You don't have to be a royal subject to enter to win the £1 million UK Millionaire Maker raffle prize. People from all around the world can participate and purchase EuroMillions and UK Millionaire Maker tickets online in the comfort of their own homes. Play today and win big this Tuesday!