Did you guys see the VMAs? It was a spectacle of epic proportions with fights between Nicki Minaj and Miley Cyrus, truces between the former and Taylor Swift, and a presidential announcement by Kanye West. Basically it was utter madness. In dealing with all the night's drama, the actual music was lost in the shuffle. But let's be honest here — who really cares about the VMA winners? Instead, let's move from Tinseltown to EuroMillions-land and focus on the week's true winners.
And the 2015 EuroMillions winners are…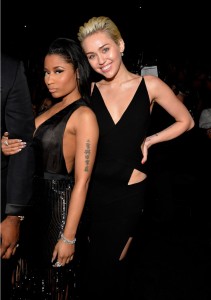 This past week has been an unstoppable parade of EuroMillions winners. No less than fifteen(!) millionaires were created this week in Paris. On Tuesday, 25 August, a ticket sold in Austria matched the winning numbers for a total jackpot prize of €30.5 million. Raffle winners included one £1 million UK Millionaire Maker winner and one €1 million France My Million winner. Three millionaires down and a dozen more to go.
On Friday, 28 August, the winning numbers were drawn and a very lucky ticket holder in Belgium must have jumped for joy when the realisation of winning €15 million sank in. Since it was the last Friday of the month, UK National Lottery hosted another Mega Friday with ten guaranteed £1 million UK Millionaire Maker raffle winners. The ten winners also received a non-cash prize — an exotic trip to a private island off the coast of Cambodia for themselves and three lucky guests. A €1 million France My Million raffle winner was also chosen on 28 August, concluding the week's 15 EuroMillions winners. It's not yet known if any of the winners are going to start flame wars between one another like Nicki and Miley, but we can only hope.
Announcing three jackpot winners in a row?
The jackpot was won on 25 and 28 August. Will the 1 September draw continue the streak and end in a EuroMillions three-peat? Get your lottery tickets online now so that you'll have the chance to be an historic winner. No US citizen or crazy presidential announcements required!