Buy a lottery ticket, wait for the winning numbers to get called. Rinse and repeat. Another draw, another ticket. With EuroMillions, monotony is never part of the game! From Mega Friday to Superdraws, EuroMillions special events and extras make this pan-European lottery an eclectic delight with something for every lottery player.
EuroMillions Special Events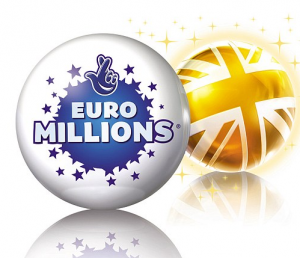 Mega Friday – Cash isn't the only prize you can win! On the last Friday of every month, EuroMillions UK and the National Lottery, the official lottery organisation of the UK, holds a special event called Mega Friday. Ten guaranteed £1 million UK Millionaire Maker winners (more on that later) are chosen during the draw and each of the ten winners also receive a delectable non-cash luxury prize. Past prizes have included London shopping sprees, round-the-world trips, and dream sports cars. The 30 October winners will get to choose from three divine resort holidays: Los Cabos, St. Barths or Aspen. To enter into Mega Friday, you just have to buy a EuroMillions UK lottery ticket for the last Friday of the month; the price of the ticket does not go up.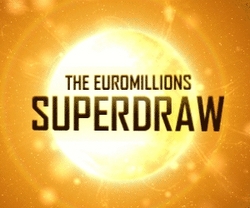 EuroMillions Superdraws – We are so close to the next and last EuroMillions Superdraw of 2015! The EuroMillions jackpot is just €54 million right now, but regardless of what happens during this Tuesday's draw, the jackpot is guaranteed to roll over to a ridiculous €100 million on Friday, 6 November. EuroMillions usually holds superdraws two or three times a year; the prize money is partially paid for by the Booster Fund, which gets 8.6% of the Common Prize Fund from every EuroMillions draw. If no winner comes out of the superdraw on Friday, the jackpot will continue to roll over until it's won or it hits the jackpot limit of €190 million. As with Mega Friday, superdraw tickets are no different from regular EuroMillions tickets in price.
EuroMillions Raffles and Extras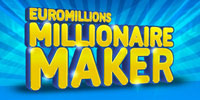 UK Millionaire Maker – Friday the 13th isn't always unlucky. On 13 November 2009, EuroMillions UK introduced a new raffle game to their tickets called the UK Millionaire Maker. Since then, every EuroMillions UK ticket has come with an automatically-generated code made up of three letters and six numbers. One £1 million winner is guaranteed with every draw. A ticket holder must match the entire code to be a winner; partial matches do not win any prizes. During Mega Fridays and other special events, the number of guaranteed £1 million winners increase.

My Million Raffle – Similar to the UK Millionaire Maker, the My Million raffle code comes printed on all EuroMillions France lottery tickets. Paris is the EuroMillions draw city, so it's appropriate that EuroMillions France would want to do something special for their loyal players. Since February 2014, an automated code consisting of two letters and seven numbers has been printed on EuroMillions France tickets, and one guaranteed €1 million winner has been chosen at each draw. EuroMillions France isn't as consistent as EuroMillions UK in regards to special draws, so there is no French Mega Friday. However, there have been 12 special My Million raffles where multiple winners have been picked.
The easiest way to feel special is to play EuroMillions and win. Especially when it's a Superdraw. Make sure to buy EuroMillions Superdraw tickets online this week in time for the 6 November €100 million draw!