Wow, it was a spectacular night of winners in Paris last Friday! Twelve different millionaires came out of the 820th EuroMillions draw. Want to be the next EuroMillionaire? Stay tuned to find out how!
EuroMillions' Hall of Winners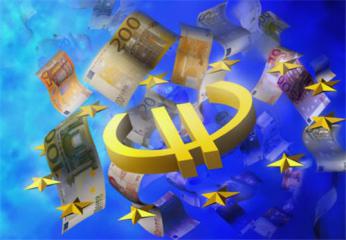 The winning numbers — 16, 21, 34, 40, 50 with lucky stars 6 and 9 — were just what the doctor ordered for a feel-good weekend for one ticket holder in France. They matched all the winning numbers and became the sole winner of a nearly €25 million jackpot! Four ticket holders matched all but one lucky star for a total prize each of €372 thousand. Two of those EuroMillions winners came from the UK, one from Ireland, and the other from Spain.
Eleven other millionaires came out of the UK Millionaire Maker and France My Million raffles. Since it was the last Friday of the month, ten UK £1 million UK winners were chosen instead of one. The winners also got a luxury vacation to New York City as part of the UK National Lottery's Mega Friday. One €1 million My Million raffle winner was chosen in France.
Get in That Winning Hall!
Are you based somewhere outside of Europe? That is not a problem! You can play EuroMillions online — you'll have access to regular EuroMillions tickets, EuroMillions France tickets, and EuroMillions UK tickets. You'll also have a chance to be a part of a EuroMillions syndicate with hundreds of chances to win with other lottery enthusiasts. Good luck!